I'm so sorry for this late post but I was unavailable when the package was delivered to my home however, I am so thrilled to say it made it safely and everything is just perfect and wonderful. Thank you so much!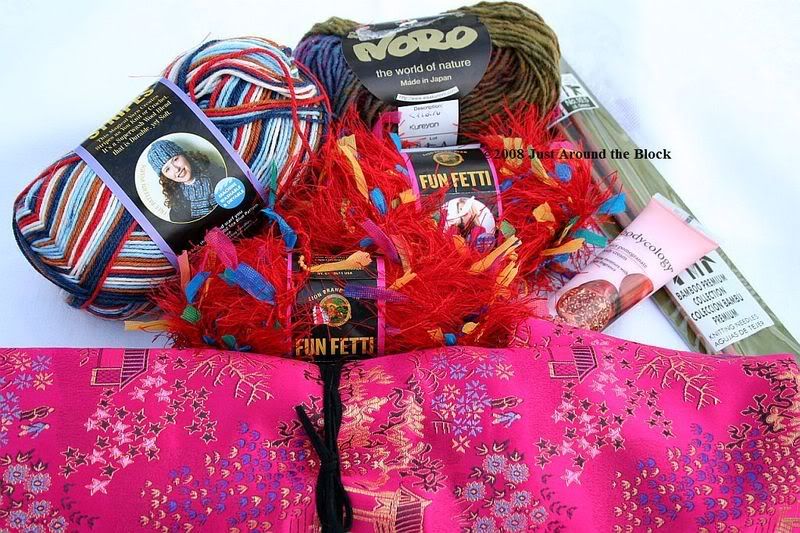 In the package were two skeins of Lion brand Fun Fetti yarns, which I already have a good idea as to what I am going to make with them, a skein of LB Magic Stripes sock yarn - yippee! I've never tried this before and always wanted to - thanks a bunch! A lovely skein of Noro Kureyon, a great pair of Bamboo knitting needles and a tube of Bodycology body lotion in the heavenly scent of juicy pomegranate - yum! As if that wasn't enough, she included the most beautiful knitting needle roll ever!
Thank you again, Tina! The KAL was so much fun even without the prizes and I'd surely join up again if there were none. The entire group of people here really made this so very worthwhile and we really have you to thank for it - THANK YOU!